Innovative slat wall systems from rotec: A fusion of design and functionality
In the heart of the imposing skyline of Frankfurt am Main rises an impressive testimony to technical expertise and design innovation: a louvre wall system designed, planned and installed by rotec, equipped with louvres from our long-standing premium partner Renson.
For 35 years, rotec has been shaping the slatwall industry, bringing unmatched experience and expertise to the table. Our continuous commitment to the highest quality has made us a leading player in the field. Every project we complete reflects our firmly held values of consistency, precision and excellence.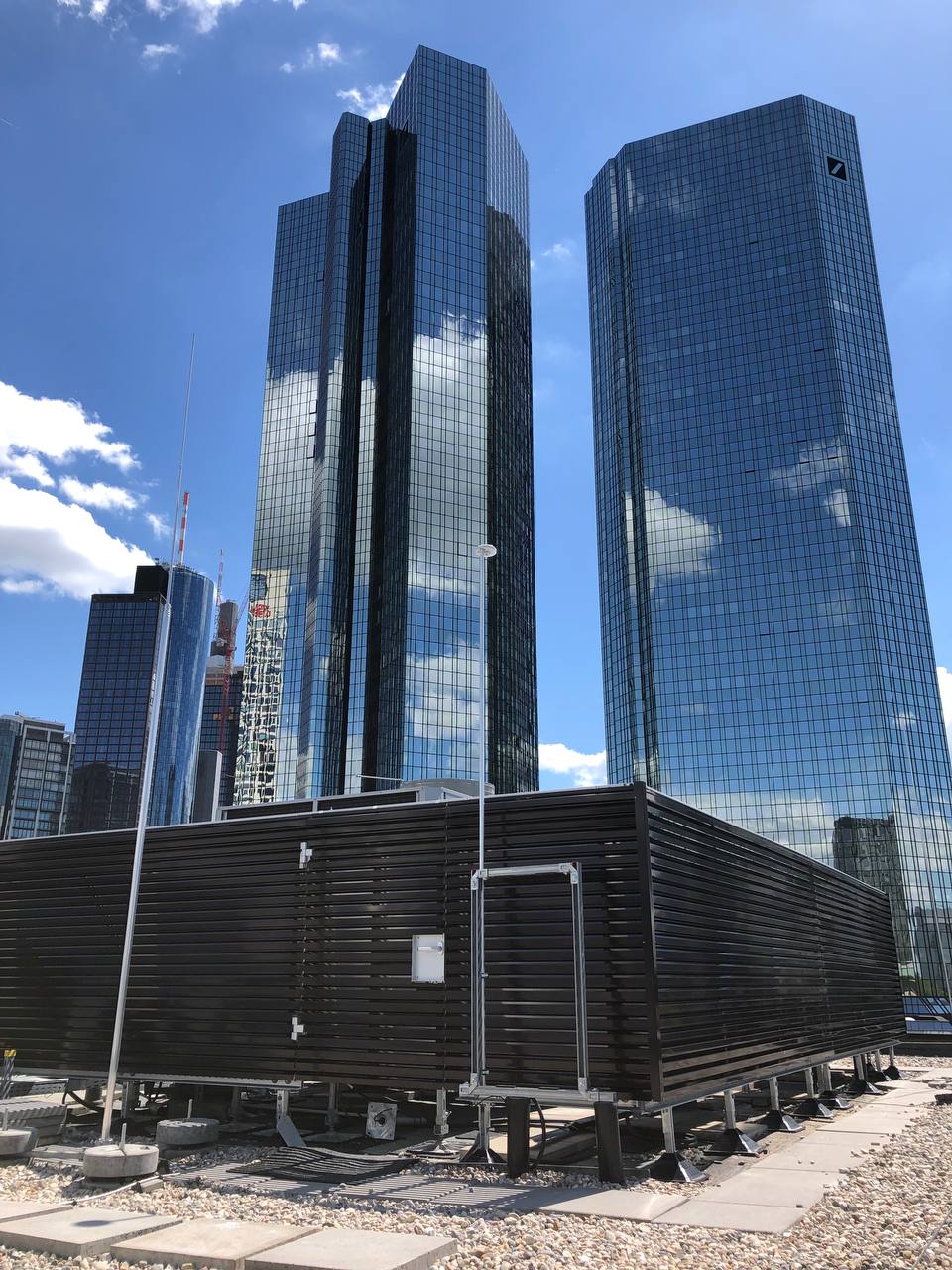 It was a momentous occasion when we at rotec were given the opportunity to design, engineer and install this louvre wall system. Our long-lasting partnership with Renson allowed us to integrate the advanced Linius L-066.06 louvre system - a special louvre made of extruded aluminum profiles. This material is characterized not only by its aesthetic appeal, but also by its robustness, making it ideal for façade cladding and climate enclosures.
Frankfurt, a city known for its impressive architecture and modern flair, provides the ideal stage for such an innovative project. The use of Renson's Linius L-066.06 system in this climate enclosure once again underlines how harmoniously design and technology can interact.
Our certifications - DIN EN ISO 9001:2015, DIN EN 1090-1/2, EXC 1+2 and DIN EN ISO 3834-3 - are a clear commitment to our relentless pursuit of delivering only the highest quality. And this project in Frankfurt am Main is another example of our claim.
We at rotec are proud to be part of this project. Our 35 years of experience in building slat walls has been instrumental in making this impressive project a reality. We look forward to many more years of innovation and cooperation with companies like Renson.
For more information, please visit: https://www.wetterschutzgitter.com/