When it comes to making optimum use of the available space in cellars and at the same time ensuring order and safety, cellar partition walls and cellar closets are indispensable elements. With the "rotec Optimal" room divider element system, rotec GmbH from Berlin offers a high-quality, immediately available and easy-to-install solution.
Fast availability - a plus for every project
In the dynamic world of construction and industry, every hour often counts. Thanks to an extensive stock, rotec GmbH is able to deliver basement partition walls quickly and efficiently throughout Germany - and beyond to Austria and Switzerland. This service ensures that construction and renovation projects can proceed without unnecessary delays.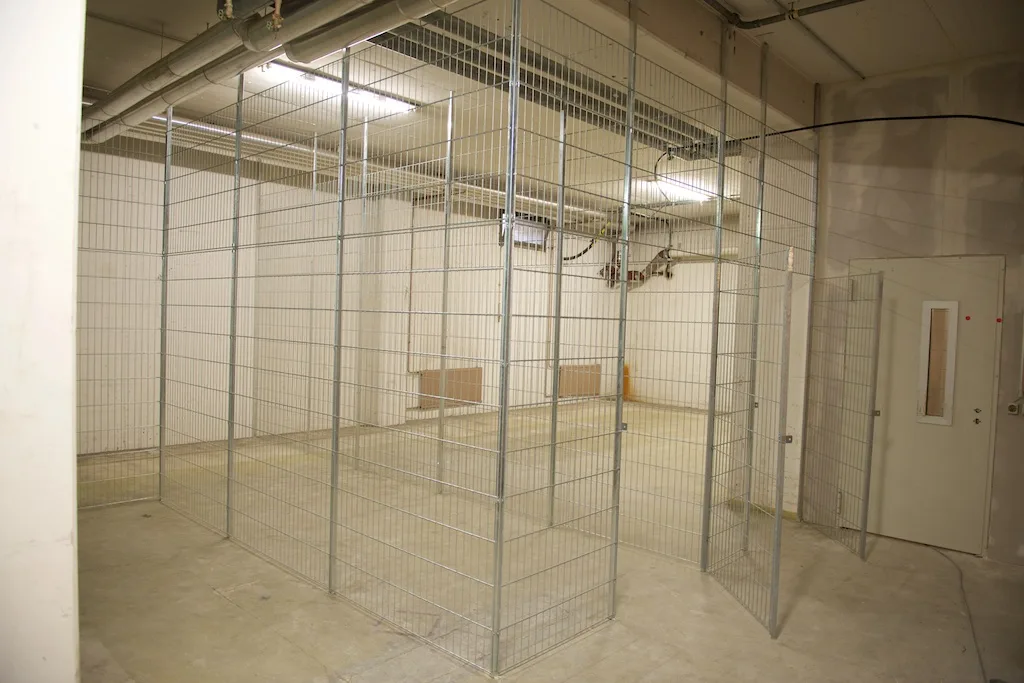 Versatility that convinces
The "rotec Optimal" system is characterized by a wide range of possible applications. It is not only used for the division and secure separation of basement rooms, but can also be used in garages, storage rooms or for securing machinery. Especially in apartment buildings, the division of the basement into individual compartments enables the residents to secure their private storage area.
Stability and flexibility in one
The quality of the basement partition walls starts with the material: The partition elements are made of spot-welded and hot-dip galvanized mesh mats, which offer both robustness and good visibility thanks to their mesh size and wire thickness. This combination ensures stability and at the same time creates an open feeling of space.
Individual solutions for real needs
We know that no two basements are alike. That is why we have designed the "rotec Optimal" system to respond flexibly to every room and every challenge. The individual adaptation on site, the easy bypassing of structural obstacles and the possibility to adapt the cellar partitions to different room heights are the result of a long process that has always been guided by practice for practice.
Safety first
Compared to the traditional wooden structures, metal basement partitions offer a decisive advantage in terms of safety: they are non-combustible and thus contribute to minimizing the risk of fire. At the same time, the lattice structure allows effective cross-ventilation, which helps prevent mold growth, especially in damp basements.
An all-round carefree package
In addition to the fast delivery of stock goods, rotec GmbH also offers the production and delivery of special fabrications on short order. The assembly of the cellar partition walls can also be carried out by our trained specialist personnel if required - a service that saves time and provides security.
Germany-wide and beyond
Based in Berlin, rotec GmbH is centrally located and can deliver quickly to all major areas such as Hamburg, Munich or Cologne. Our delivery service also extends beyond the German borders into neighboring countries such as Austria and Switzerland.
Investing in the "rotec Optimal" room divider element system is an investment in the future of room utilization and safety. Quality that is not only seen, but also reflected in sustainable, safe and efficient room management.
 For more information on our range of products and services, visit us at [www.rotec-berlin.de](https://www.rotec-berlin.de/kellertrennwand) or contact us directly. Celebrate rotec's 35th anniversary with us and discover how we can also optimally support your project.
Your Karl Marx,
Company founder of rotec GmbH Berlin.